To get a better idea of how Article 13 of the Copyright Directive (to be voted very soon at the European Parliament) operates, and evaluate how complicated and dangerous it is, I have made the following flowchart. Feel free to share. Comments welcome.
Source text, current article 13 draft: https://juliareda.eu/wp-content/uploads/2019/02/Art_13_unofficial.pdf
See also my analysis about content filtering for article 13.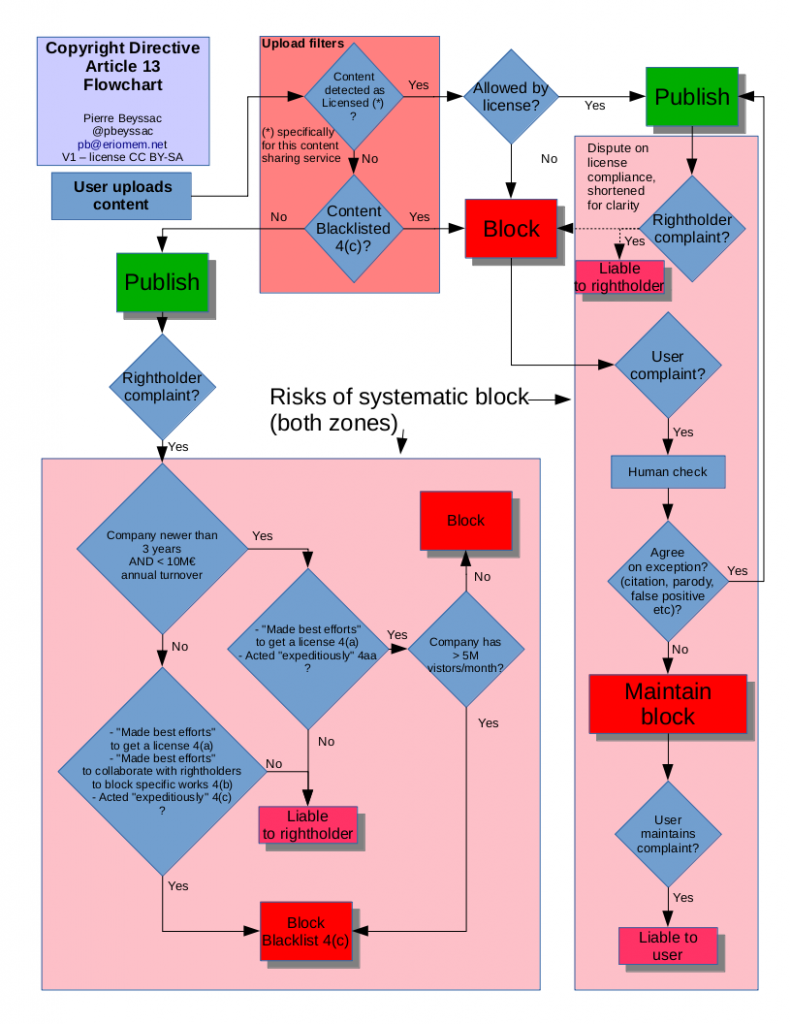 Other references with graphs:
https://www.nextinpact.com/news/107705-directive-droit-dauteur-notre-schema-pour-comprendre-larticle-13.htm
https://boingboing.net/2019/03/11/legislative-analysis.html