To get a better idea of how Article 13 of the Copyright Directive (to be voted very soon at the European Parliament) operates, and evaluate how complicated and dangerous it is, I have made the following flowchart. Feel free to share. Comments welcome.
Source text, current article 13 draft: https://juliareda.eu/wp-content/uploads/2019/02/Art_13_unofficial.pdf
See also my analysis about content filtering for article 13.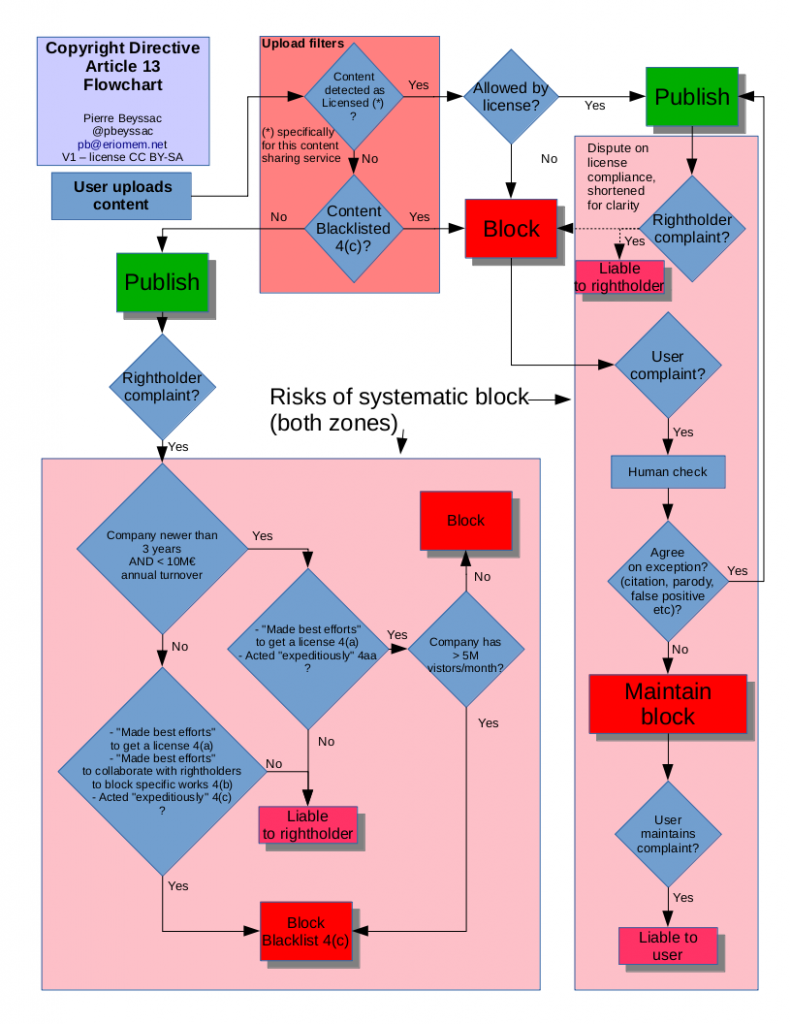 Other references with graphs:
https://www.nextinpact.com/news/107705-directive-droit-dauteur-notre-schema-pour-comprendre-larticle-13.htm
https://boingboing.net/2019/03/11/legislative-analysis.html
No tips yet.
Be the first to tip!
Like this post? Tip me with bitcoin!
1Nb4aJWgAUAqMUCzeF2vTTDUNVNTM5ak42
If you enjoyed reading this post, please consider tipping me using Bitcoin. Each post gets its own unique Bitcoin address so by tipping you're also telling me what you liked, in addition to contributing to the blog hardware and electricity, and perhaps a few beers if you don't mind 🙂